Cleaning Up Captain's Wood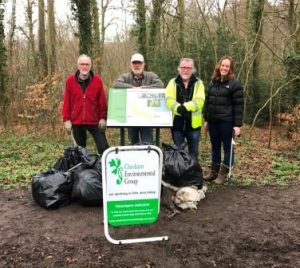 This is a popular wood on the outskirts of Chesham that needs a little TLC to keep it lovely. Our task today will be clearing it of all the rubbish we can find. Litter pick and black bags will be provided. Please wear appropriate clothing, footwear and gloves. Meet at 10am at the parking area in front of the shops in Greenway HP5 2DA.
Directions
10:00 am

Meet at the shops in Greenway.