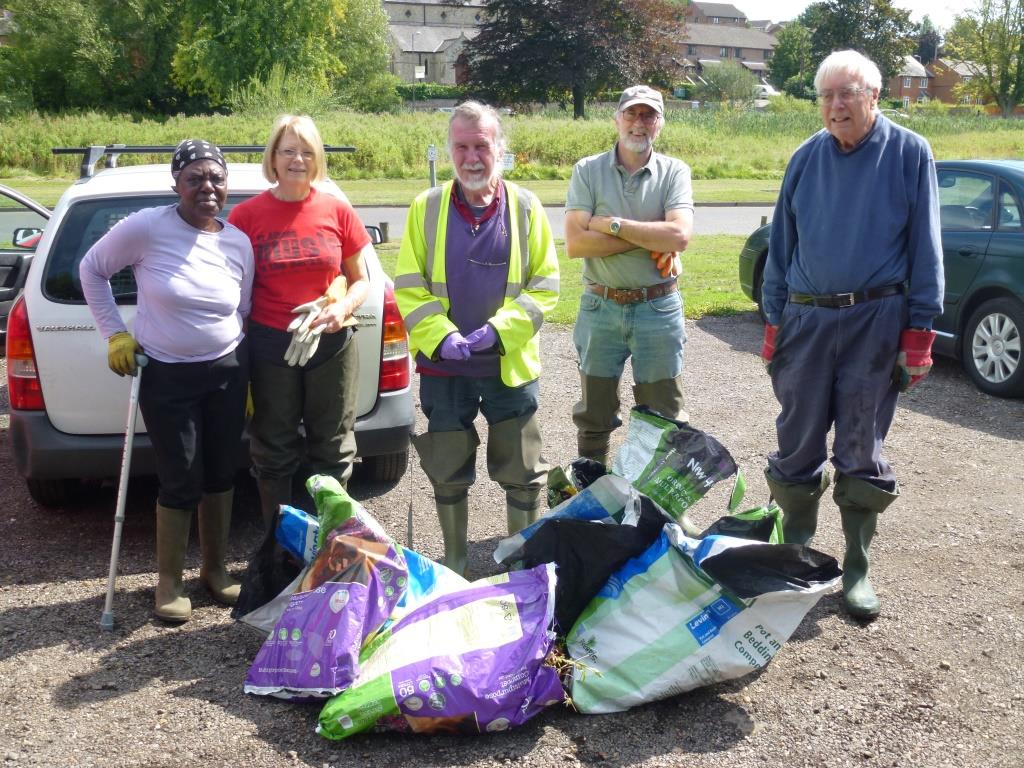 Chesham Environmental Group is a community group welcoming people of all ages and abilities. We carry out projects across Chesham to help make it a lovely place to live, work and visit.
Passionate about the environment, we spend two mornings a month (a Wednesday and a Sunday) improving our local area both aesthetically and functionally. The tasks can vary from litter picking, to clearance work in the River Chess, to making improvements to Meades Water Gardens and Berhampstead Field Local Nature Reserve, to name but a few. You do not need to be an experienced, green fingered gardener to get involved, you just need to be willing to muck in and get your hands dirty!
Originating as a sub-committee of Chesham Town Council, CEG became an independent group in 2004. We continue to work closely with the Town Council and a number of local Councillors to ensure we are helping areas of greatest environmental need. We also work alongside other groups such as Chesham in Bloom, River Chess Association, The Chiltern Society, Chiltern District Council, as well as local businesses. We have been lucky enough to win the Chiltern District Council Chairman's Award for community action through this work. As well as our two working parties a month, there are an additional four evening meetings per annum to decide on future projects.
Volunteering with us gives an opportunity to meet like-minded and local new people, and work outside (albeit not always in the sun!) on projects that really make a difference.
If you would like to volunteer with us, you are not obliged to turn up to each and every work party. Whether you are able to come to every event, or just one a year, you are welcome here!