Since restarting our work party programme, we have been very busy clearing the river Chess in Meades Water Gardens and around The Moor. We've also been clearing litter in Captains Wood and tackling the footpaths around Millfields. We've been delighted with the numbers of volunteers that have turned out after the various lockdowns and pleased to see a number of new faces.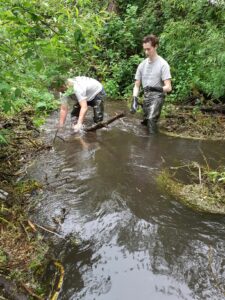 Ben and Archie clearing the log jam on the Canon's Mill bypass. This has been blocked for quite sometime and the challenge now is to keep it clear.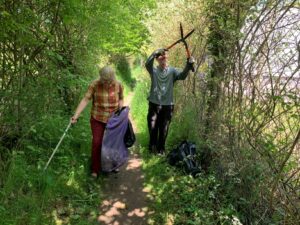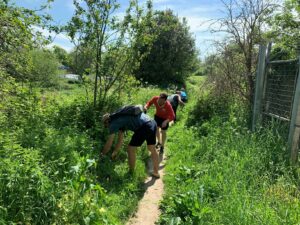 The footpaths around the Millfields area had got very overgrown and full of litter.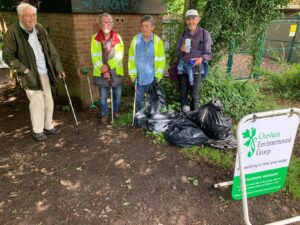 A very useful morning was spent litter picking in Captains Wood. We have been visiting this site for many years and it's looking very good. Part of this is down to local residents who pick litter while out walking.